Enriching Lives Through Better Hearing
Hearing loss is more common than you think. And it's not always an age-related problem. If you've been feeling isolated because your hearing has caused you to miss out or even withdraw from social situations, our highly-trained audioprosthologist can help! A simple hearing test can lead to turning the misunderstandings, ear ringing, and confusion back into: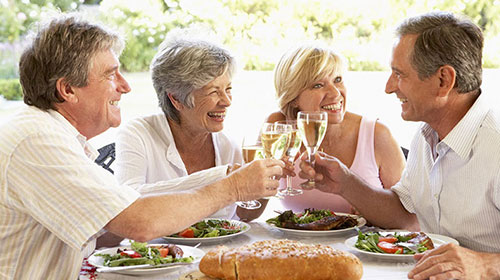 Enjoying conversations in a crowded room again
Picking up your phone and having a conversation with confidence
Hearing the voices of children again
Enjoying your favorite TV shows without increased volume
Connecting with those you love-again and again

Hearing loss takes many forms, and everyone's condition and sound environment is unique. Our experienced trusted audioprosthologist can help you find sound solutions to your hearing loss and hearing healthcare needs, whether you live in Fort Wayne, IN, Bryan, OH, or anywhere in between.
---
Call us today to schedule an appointment: (260) 493-7742 (New Haven, IN) or (419)212-1875 (Bryan, OH).
House calls available if you cannot come to us.

Schedule your free hearing test.
Call (260) 493-7742 or
(419) 212-1875

Helping People Hear Better in Indiana & Ohio
Phone:
(260) 493-7742
(419) 212-1875

Hours of Operation:
Monday - Friday: 9:00 AM - 4:00 PM
Saturday by Appointment
Call for After-Hour Appointments

New Haven, IN Address:
10848 Rose Ave #3
New Haven, IN 46774

Bryan, OH Address:
3867 State Route 576
Bryan, OH 43506

Service Area:
Ft Wayne, IN, and Areas East
Get Help for Your Hearing Loss